CONVERSION RATE OPTIMISATION
On average up to 97% of visitors leave a website without taking the action you desire
Driving traffic to a website is one thing, making that traffic convert is another. On average 97% of visitors leave a website without taking the action you desire. Conversion Rate Optimisation (CRO) is the science of studying user behaviour via analytics and data to identify areas of a website your visitors have trouble using, or cause them to leave early.
Sprout are experts in analysing every part of a website, landing pages, checkouts, contact pages, in fact every page of a website that might be causing an issue. Once an issue is found a hypothesis is developed, trying to find a solution to the problem. An alternative is designed and then tested to assess the effect the change has on traffic and ultimately conversions.
This ensures that the investment you have made in increased traffic also brings the biggest returns in terms of leads or sales
Let's Talk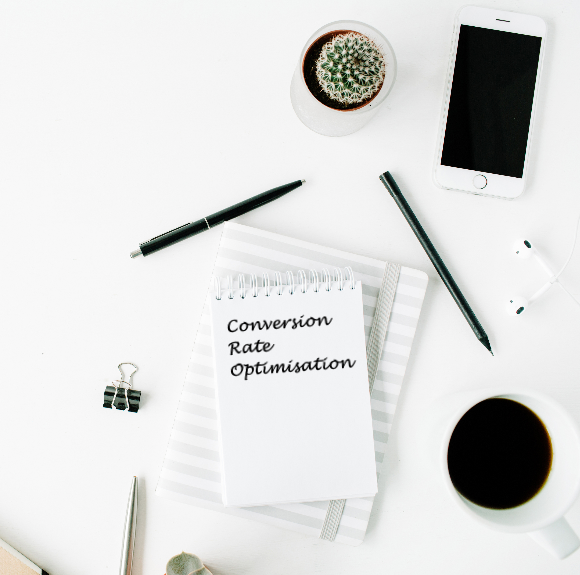 CONVERSION RATE OPTIMISATION SERVICES
CRO AUDITS
Using heat maps, click maps and a deep dive into your analytics to identify potential reasons why visitors are not taking the actions you require. Detailed audit is prepared giving you the blue print to test possible solutions.


Let's Talk Audits
CRO TESTING
Using a variety of tools such as A/B Testing, Split URL tests and Multivariate testing to assess how changes to your website may effect conversion rates before you commit to design and development.
Let's Talk Testing
MOBILE CRO
Looking specifically at how visitors engage with your mobile site. Testing on a multitude of devices and combining best practice with learnings from your analytics to help you improve your mobile conversion rates.


Let's Talk Mobile
PAID SEARCH
Full management service covering all aspects of Paid Search including Account audits, New accounts, Account restructure, Strategic consulting and implementation of analytics & tracking.
Find Out More >
CONVERSION RATE OPTIMISATION
We don't leave traffic at the door, we want to make sure traffic generated makes you profit. For this reason, we also offer a specialist service that converts traffic into sales.
Find Out More >
OUTSOURCING
Outsourcing to Sprout gives you an affordable way to access leading Paid Search specialists saving you the staffing and training costs of adding a specialist to your team.
Find Out More >
Clare Wilson Clarick Cleaning "I was really struggling to break into the new area until Sprout got involved. It's amazing what
they achieved in such a small amount of time. I can't wait to see what they are going to achieve
in the future. They injected a breath of fresh air into my campaign."
Adrian Lee Flooring Supplies "Paid Search is fundamental to our marketing strategy, so much so I felt leaving our account unmanaged
would be detrimental to our business. Sprout offered to look after the account whilst we hired a new
Paid Search specialist. Not only did they keep things ticking over but they improved performance,
especially the footfall into store - meaning I was able to take my time to find the right person."
Mick Money Money Properties "We tried different digital channels in the past to attract new business, but we just weren't seeing results.
With the work Sprout are doing we have seen an almost instant improvement. Their transparent reporting and
focus on results makes me feel confident we have found the right partner and a strategy that is working for us."