PAID SEARCH
Up to 49% of Paid Search Budgets Wasted
A study* reported that Businesses not managing Paid Search Campaigns effectively could be wasting up to 49% of their budgets, and as the Search landscape gets increasingly more complicated there has been a surge in companies recruiting specialist help to get the most from their Paid Search activity. Sprout are experts in our field and offer a full Paid Search Service including Audits, Account set up and Account Management.
* See the original study on searchenginejournal.com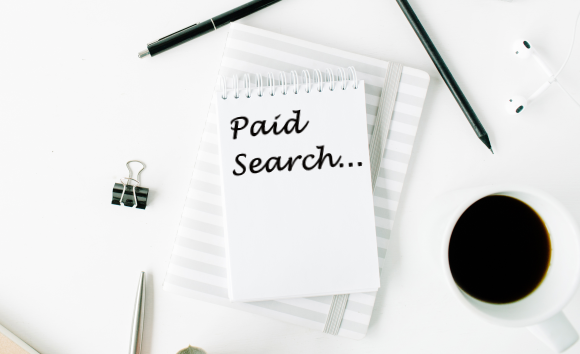 PAID SEARCH AUDITS
Make your Paid Search Campaigns work harder with an unbiased, expert and in-depth Paid Search Audit.


Let's Talk Audits
PAID SEARCH STRATEGY
Building a brand new Paid Search strategy ensuring your business objectives and KPI's are met.
Let's Talk Strategy
ACCOUNT RESTRUCTURE
When existing campaigns are not performing as they should, we are experts at restructuring and ensuring the on-going management smashes KPI's.
Let's Talk Restructure
AREAS COVERED
After understanding your business and your objectives we decide on the right mix of Paid Search tactics to get you there.

SEARCH TEXT ADS
Text ads that show above and below the search engine results promoting your product or service. You only pay when a potential customer clicks your advert.
Let's Talk Text Ad's
REMARKETING/RETARGETING
Remarketing allows you to reach out to people who have already visited your website. Display adverts are shown on the search engines or providers display networks.
Let's Talk Remarketing
SHOPPING ADVERTS
Uses a feed of your products to display detailed information such as image, title, price and more on the search engines and around the web.


Let's Talk Shopping
DISPLAY ADVERTS
Adverts of all formats: text, image, interactive that are placed on websites that are relevant to your audience instead of on the search engines themselves.
Let's Talk Display
PAID SOCIAL
Paying social networks to give your content further reach. Can take the form of sponsored posts or promoted tweets.



Let's Talk Social
VIDEO
In-stream videos, image and text adverts promoting your business before, during or after relevant videos or to specific groups on YouTube.


Let's Talk Video
PAID SEARCH
Full management service covering all aspects of Paid Search including Account audits, New accounts, Account restructure, Strategic consulting and implementation of analytics & tracking.
Find Out More >
CONVERSION RATE OPTIMISATION
We don't leave traffic at the door, we want to make sure traffic generated makes you profit. For this reason, we also offer a specialist service that converts traffic into sales.
Find Out More >
OUTSOURCING
Outsourcing to Sprout gives you an affordable way to access leading Paid Search specialists saving you the staffing and training costs of adding a specialist to your team.
Find Out More >
Clare Wilson Clarick Cleaning "I was really struggling to break into the new area until Sprout got involved. It's amazing what
they achieved in such a small amount of time. I can't wait to see what they are going to achieve
in the future. They injected a breath of fresh air into my campaign."
Adrian Lee Flooring Supplies "Paid Search is fundamental to our marketing strategy, so much so I felt leaving our account unmanaged
would be detrimental to our business. Sprout offered to look after the account whilst we hired a new
Paid Search specialist. Not only did they keep things ticking over but they improved performance,
especially the footfall into store - meaning I was able to take my time to find the right person."
Mick Money Money Properties "We tried different digital channels in the past to attract new business, but we just weren't seeing results.
With the work Sprout are doing we have seen an almost instant improvement. Their transparent reporting and
focus on results makes me feel confident we have found the right partner and a strategy that is working for us."